1870 Society
Create your personal legacy at The University of Akron
In the Company of Visionaries
Legacy gifts are a deep-rooted tradition at The University of Akron. From University founder John R. Buchtel in 1870 to present-day philanthropists, individuals with foresight and generosity have played a key role in sustaining and enriching UA's future. These individuals are members of the 1870 Society, which recognizes alumni, retirees, faculty, staff, and all those who have named UA as a beneficiary of a planned gift.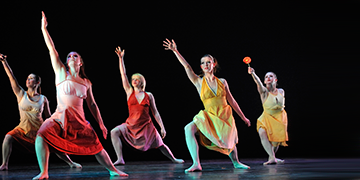 The impact of planned gifts are everywhere on the UA campus - some more visible than others. There are named buildings, rooms, and tangible enhancements for all to see. There also are endowed funds and scholarships that quietly provide financial support to deserving students, fund fellowships or lectureships, and expand important programs. In all instances, planned gifts make lasting contributions to the UA student experience - and to student success.
How to Participate
Alumni and friends can become 1870 Society members by making a planned gift to The University of Akron. Planned gifts make the most of philanthropic goals and financial circumstances and may provide income to the donor or a loved one. Generally, these gifts are:
Planned and contributed to the University immediately, often with tax benefits for the donor
Planned and contributed to the University in the future, often with tax benefits and without affecting the donor's assets during his or her lifetime
There are numerous planned giving options, including:
Naming the University as a beneficiary of a will, trust, retirement plan (IRA, 403b, 401K), life insurance policy, retained life estate, or specific asset or security.
Establishing a charitable income trust.
With every planned gift, donors have the opportunity to direct their support - from areas of greatest need at the University to specific student scholarships, academic programs, research, professorships or lectureships, faculty development, capital improvements, and other area of interest.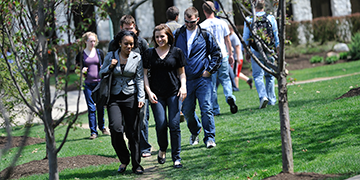 Benefits of Membership
In addition to creating a lasting personal legacy at The University of Akron, membership in the 1870 Society includes the following benefits:
Invitations to special events
Special recognition on UA's Honor Roll of Donors
Updates on important University news and giving
Tax savings with properly structured planned gifts
The University of Akron is profoundly grateful to alumni and friends who, through thoughtful estate planning, have made planned gifts to The University of Akron - helping to sustain and enrich the institution for future generations.

If you are considering a planned gift, please contact the Center for Gift and Estate Planning at 330.972.2819 or email Lia Jones at LiaJones@uakron.edu. We are happy to assist you and/or your professional advisor.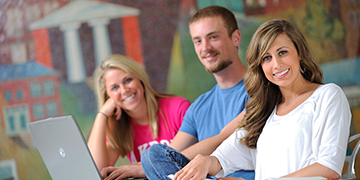 If you have already included The University of Akron in your estate plans, please contact us!
We would like the opportunity to thank you and to ensure your philanthropic wishes will be realized.

We highly recommend that you consult with your legal and tax advisors due to the complexity of estate planning and techniques that offer charitable tax benefits. Members of The University of Akron Foundation Center for Gift and Estate Planning are happy to assist you and your advisors.